First of all, what is AltSpace Early Access Program?
When I first joined AltSpace, I found that I didn't have the same visibility or access to features on AltSpace that I do now. The sole difference is being opted in to the early access program, so let's dive into what it actually is and what it means for you.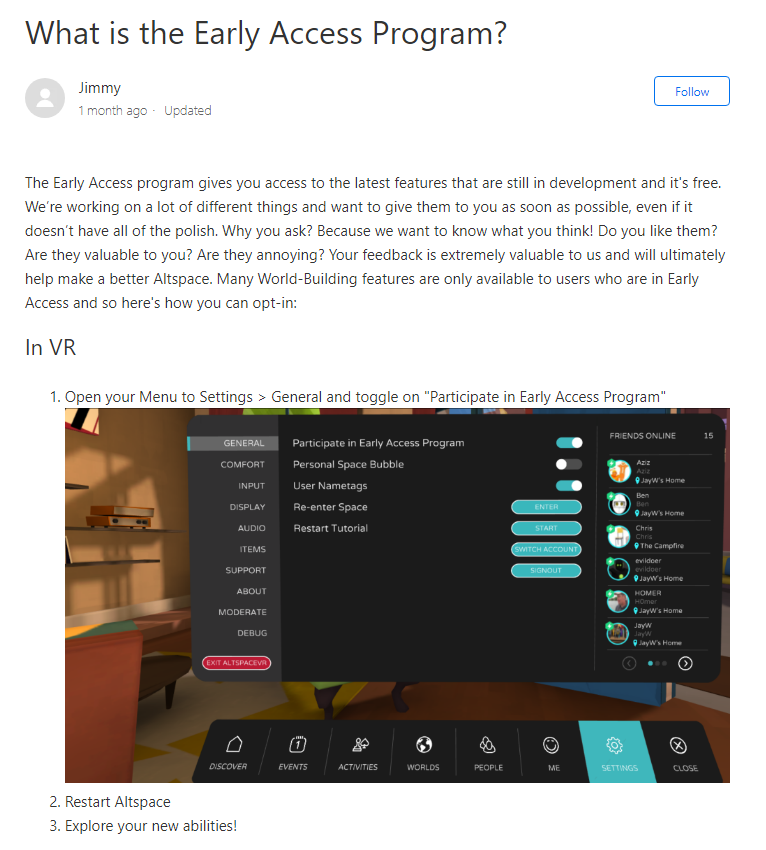 Early Access Program allows you to access player-owned worlds (spaces) that prior you were only able to join events. Also, you only had the ability to edit your home space which can get boring when you want to create something of your own. It is easier to list a few things to convince you to just enable it than compare the user experience between someone who has opted in and someone who hasn't. Trust me you will want it enabled.
Benefits of opting into the AltSpace's Early Access Program.
Access player-owned worlds easily by the additional menu.
The ability to favor those worlds and revisit them in your favorites menu
Ability to create, modify your own world.
Ability to upload your own Unity made kits, skyboxes, templates, and more.
Joining the early access program is free.
Moveable Menu – Iff you have 6DOF controllers (HTC Vive, Oculus Touch, Windows Mixed Reality), you will be able to move and resize the menus that appears at the bottom of your view.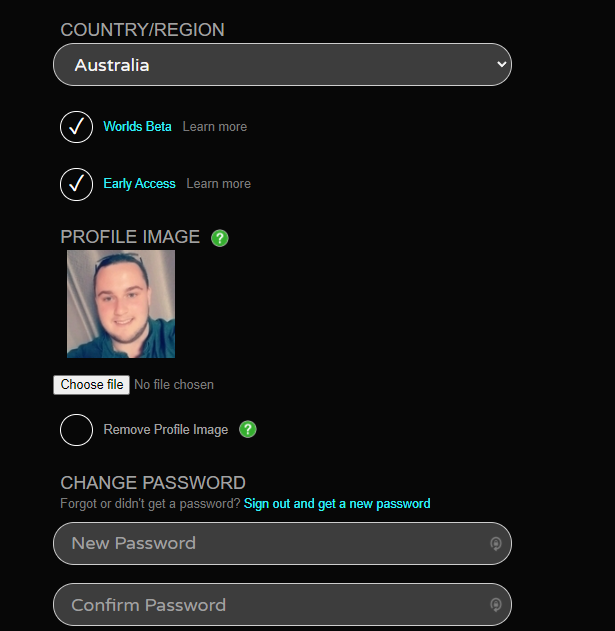 Can you use AltSpace without the early access program enabled?
Yes, but the app is useless otherwise in my humble opinion.
How to Opt-In to the Early Access Program
In-game you can toggle this in your AltSpace Menu > Settings > General.
Login in to your AltVR account and go to your user profile.
https://account.altvr.com/user_profile/
Toggle Worlds Beta
Toggle Early Access
You will need to reload into the space for the changes to come into effect in full. You will notice an additional 'Worlds' tab in your menu as well as added Event screens. You are good to go!
AltSpace is always adding new early access features, so please check back for the latest updates. Also, please share your with AltSpace Support, as it helps them build and grow the platform as well as fixing issues and bugs.