Note: At the moment this has been patched so limited people can add this. Standby for updates on the AltVR Discord.

AltSpace offers in real-time voice-to-text translation which is super useful for events or talking to people who may have trouble speaking another language fluently can comfortably talk in their native language and be able to hold a reasonable conversation with someone who is speaking another language.
By all means this is not perfect technology and it will always be changing and perfecting and this opens up so many doors for people and really does break down barriers between people from all over the world.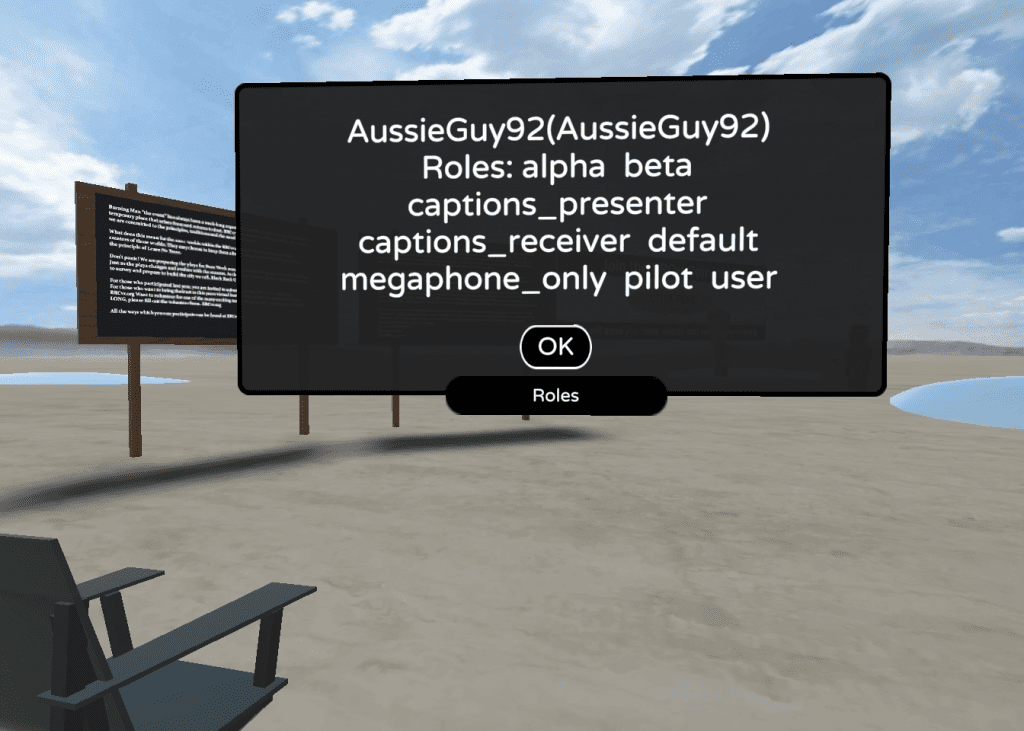 Add the neccessary default contextual permissions
Add the following contextual permissions to enable this for everyone. As the moment you are only able to assign this to everyone and not individual people.
captions_presenter, captions_receiver
Additional Steps
You will need to go into your AltSpace settings and a new menu option for 'Speech' will appear and you will need to configure that as well as everyone else in the world.
Possible Bugs
Speech to text works in the 'PURG' loading screen which is useful for communicating in this particular instance type (confirmed).
It will say the translation feature has been disabled due to an error but it will continue to work okay.
If you go to another space after visiting a world with this feature enabled the translation prompt will still appear above the mic but no text will appear.