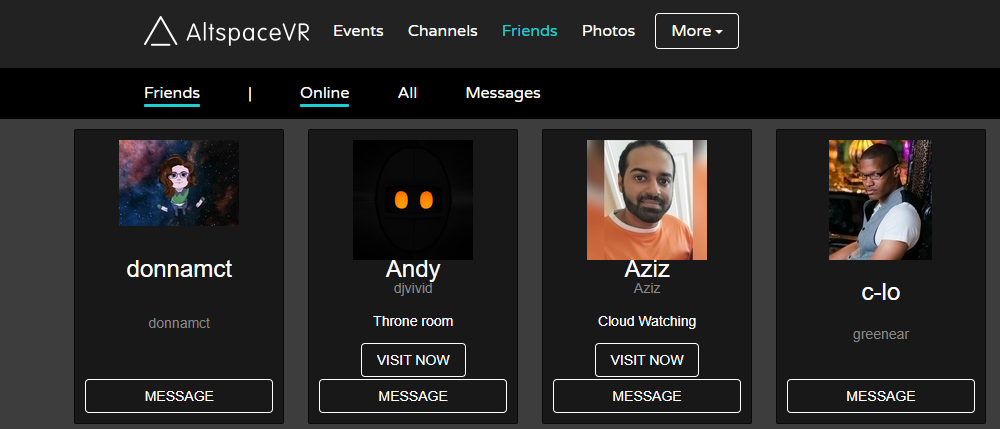 If you are logged in you can view your messages directly here through the AltSpaceVR official website. https://account.altvr.com/conversations
You can reply to people on a computer or a phone a lot faster I have found than using the in-game keyboard. I find that messaging overall is a bit of a pain.
Messaging in-game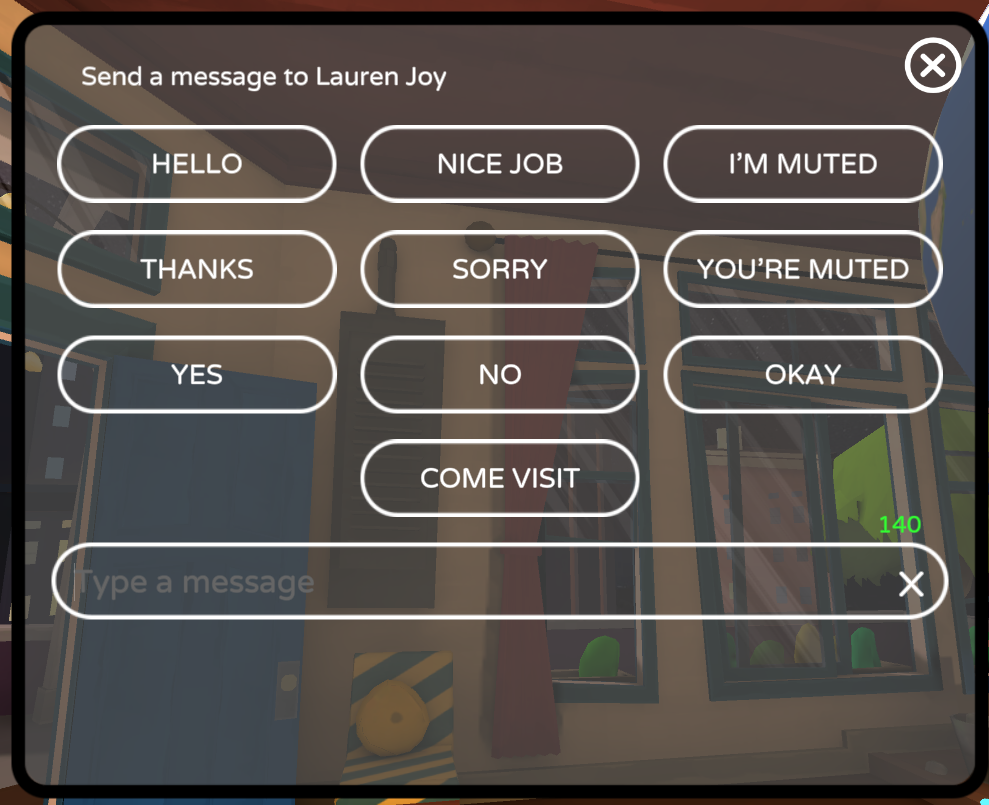 Limited to 140 characters sending a message may require you to get to the point and send messages that may sound blunt and short but this is partly due to the fact it is difficult to type in standalone keyboard at a fast enough pace. When you are typing a message you are very much restricted in being able to interact with anything while your message box is up.
Disabling your AltSpace messages
You can disable messages by enabling 'Do not disturb' or disabling your messages via your menu.
Pause messaging will pause messages so that you won't recieve them at all.
Do not disturb mode allows you to still recieve message but you will need to go online to see them as they will not appear on your screen. Or you can visit the AltSpace website and read your messages there.
Appearing offline will also prevent messages from appearing on your screen until you appear online again etc.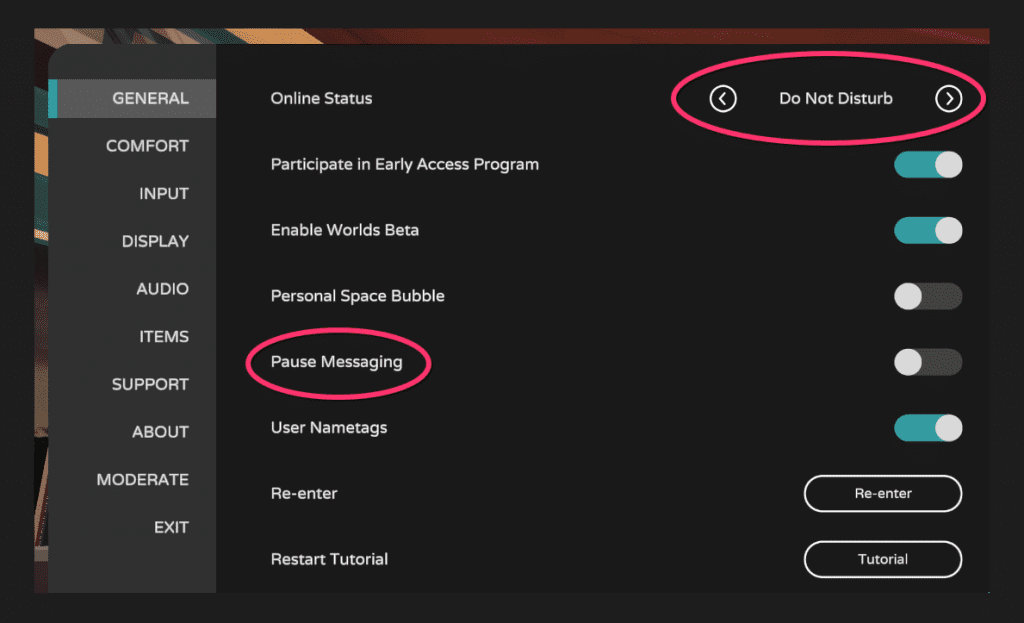 Current Issues with messaging: April 2021
You can't view previous messages sent in-game.
Messages sometimes don't show up in-game or get sent? I have seen messages send in-game but not appear in my messages as a sent message.
No option to view even the last message you sent regardless of it was 5 seconds ago. This can be annoying if you are clicking around and accidentally close a message or get an event invite but you have to close the invite to do what you need to do and all of a sudden you can't get into the private room.