AltSpaceVR Unity 2020.3.9 Migration
By AussieGuy92 AussieGuy92 is a VR developer and content creator based in Australia. He started his journey in the Metaverse through the AltspaceVR platform in 2020 and since then, has been dedicated to documenting and creating content in the virtual world....
Looking for the 2020 AltSpace Unity Uploader?
If you are on PC you can install the uploader by upgrading and converting your Unity project to 2020.* and then using the Mixed reality tool to find your Unity project path and ticking the AltSpace Uploader. The toolkit will now from 2020.* install and manage the uploader for you. In Unity 2020.* the AltSpace uploader is installed directly from the toolkit.
But, if you are a Mac User….
You will need to import the tarball package which is done in a similar way to Uploader 0.8.8 of requiring manual importation.
MacOS
Mac OS / Unity Instructions
Mac OS users don't have access to the MRFT executable file that exists for Windows. Instead, you will need to download this tarball and import it through your package manager.
Download the tar ball at: https://dev.azure.com/aipmr/MixedReality-Unity-Packages/_packaging?_a=package&feed=Unity-packages&package=com.microsoft.altspacevr_uploader&protocolType=Npm&version=0.9.2&view=versions
NOTE: Do not unpack the file/compressed file just import the package as downloaded.
Setup Notes for Mac Unity Uploader (rough)
1. Download or upgrade Unity Hub to the latest
2. Install Unity 2020.3.9 (not the latest)
1. [Unity – Download Archive](https://unity3d.com/get-unity/download/archive)
2. 2020.3.9 => Unity Hub button
3. Wait a while, go get a drink
3. Backup your Unity Project (version control using Github is a good free option)
4. Delete old files and folders (if they exist) (verify there's nothing in those folders you put in there yourself)
1. Altspace folder
2. Plugins folder
3. Resources folder
4. "Assets/Prefabs/README"
5. "Assets/Prefabs/test-folder"
5. Install Altspace 0.9.2 (check for latest)
1. Window > Package Manager
2. Click "+" to add a package "…from tarball" (locate the .tgz file you downloaded)
3. close + reopen unity project
4. verify there are no errors in Console tab or in bottom status bar. If there are errors, close and reopen again
6. Do the same things you'd do for PC
https://discord.com/channels/609150772885848104/850887154946408499/850992139893604362
Things you should know before diving into 2020
Deleting the Library folder
* Library (This is a Unity system folder, not an Uploader folder. Delete it anyway, and let it be rebuilt during the upgrade.)
Despite the official advice to delete the folder but in my experience, it makes no difference if this is deleted or not. After speaking to other world builders, they have indicated that you should not delete the folder. This is why it is important to back up your project because sometimes different workflows work the same but may be beneficial in certain cases.
If you have deleted this folder and find that your project hasn't migrated properly, restore your backup and skip this step. There is no guarantee this will fix the issue, but it's questionable if it's best to let Unity deal with this folder itself.
Reload World Kits & Templates / Restart AltSpace after updating
Kit objects/templates won't show that have been updated until a successful "Reload Kits" "Reset Space" or users restart their client. There is a glitch where reloading world kits at the moment won't work sometimes even after re-entering a space and the only way to fix it is by restarting AltSpace.
Scene Lighting Changes in Unity 2020
One of the consistent changes people are making to their updated templates is correcting the differences in lighting from Unity 2019. In one example I was helping someone update a kit sword object that had a light on the tip. The light required a further increase in 'spread' and a higher intensity of light to achieve the same lighting in 2019.
However, in one of my other projects which I talk about in this post "Slowly updating my templates here's how I'm going" post I talk about my office complex world having a higher intensity of lighting. Which contradicts the problem that Wally had with his sword.
But I have also seen worlds successfully migrated and use lights that have little or no effect on the updated objects/templates.
Conclusion: Scene lighting / light probes, as well as real and baked lighting, can look different in 2020. I also believe that natively to 2020 objects look better out of the box and utilise better rendering technology. It would make sense that these issues could occur as I also made a comment in the same article about colours and shaders looking visually better.
It really is a hit or miss upgrading your assets and there are just some projects that I won't be able to bring into AltSpace again without time and effort. Some went okay, some minor issues and of course, some didn't convert successfully.
AltSpace Featured Assets FAQ
There are a number of featured templates, kits, MRE's and skyboxes etc that are hosted and provided by AltSpaceVR.
Every attempt has been made to make sure that this list is accurate so expectations are set.
Featured Kits
You can view the featured AltSpaceVR Kits
here
As of 04th June 2021:
2020.3.9 + Mac Compliant Kits
Nature Kits Demo
Pirate Kits Demo
Samurai Kits Demo
Scifi Kits
SCIFI Environment
SCIFI Props 1
SCIFI Props 2
SCIFI Signs
SCIFI Vehicles

Featured Templates
You can
view featured templates here
that allows you to view compatibility with the provided AltSpace templates. 
As of 04th June 2021:
2020.3.9 + Mac Compliant Templates
Beach

Bedside Waterfall

City Park

Suburbian Dreams
Kit Compatibility
Question: "…how do I go about seamlessly updating my kits themselves so that literally nothing is changed on the other users ends in their worlds? What's the process?"
Answer: The Kits and Artifacts within the kits are likely prefixed with the Kit ID. As long as the folder name and the selected kit (when listing kits) matches, everything should line up. "prefab_name" is the identifier for the Artifacts and asset bundle name itself is the identifier for kits(edited)
https://www.youtube.com/watch?v=Y7lkOSpCB1Y&ab_channel=mankindforward
World Template Compatibility
Skybox Compatibility
08th June: "The official ones don't seem to be updated yet"
05th June: "Unfortunately the Altspace skyboxes aren't updated so I can't just replace your skybox on-the-fly to test"
What will happen to featured kits?

It will be speculated that not all kits may be updated because the staff who uploaded them are no longer part of AltSpaceVR so it can be fairly assumed that these project files don't exist. This page will keep track of updated and compliant kits, templates and MREs.
There are several Mixed Reality Feature Tool Addons to choose from? What do I need?
For the majority of users, you will just need to install the AltSpace Unity Uploader. For Mac OS you will need to import the tarball file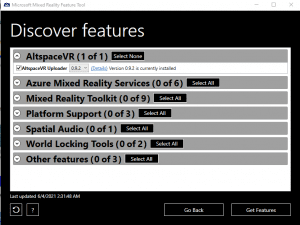 I have updated my world and I get an error message "The undefined you are trying to enter is not available."
Open up the mixed reality toolkit and make sure you have the latest builder AltVR Uploader there was a patch that happened on launch day that instantly made those builds invalid.
Lighting upon migration has been amplified as well as slight shader and colour variations.
Unknown and inflated lightmap sizes
Kits on Android have been reported not to be uploading for Android.
Troubleshooting Tips
If you're having controller or input issues on your WinMR headset, ensure it's positioned on your head to properly engage the presence sensor. This is a known issue and Microsoft is actively working to resolve it.
Check your headset and store-build compatibility. If you're using a WinMR headset, for example, make sure that your AltspaceVR build was acquired through the Windows Store.
If during testing you discover that your content only appears in one eye in VR mode, it is likely that the custom shaders you use do not support SPI rendering. You'll need to choose a different shader, or follow

 

Unity's SPI upgrade guide

 

to manually edit the shader and add support.
For those on WinMR, please remember that before you can access VR mode in AltspaceVR, you must:

Download and install OpenXR for Windows Mixed Reality from the Microsoft Store.

Open the Mixed Reality Portal app
On the lower-left corner of the app select "See More"
In the menu that appears select Set Up OpenXR. Doing this will cause the Windows Store to launch from where you can install the runtime. If this menu item does not appear, OpenXR may already be installed on your PC.
Original: https://docs.microsoft.com/en-us/windows/mixed-reality/altspace-vr/world-building/upgrading-content-to-the-latest-unity#altspacevr-uploader-v090-upgrade-guide
Building & Uploading
My template for MacOS/Android/PC isn't uploading.
Read my guide that makes sure you have enabled MacOS for your Unity. If you have and you are familiar with world-building you may need to just build and upload. Sometimes I have to build and upload the same template 3-4 times to get all formats uploaded.

I am not seeing AltSpaceVR Uploader as an option for installation in the Mixed reality tool kit.
Make sure you have loaded the project in Unity 2020.3.9 and have let it finish compiling scripts. You won't be able to see it as an option if your project is still outdated.
https://www.youtube.com/watch?v=Y7lkOSpCB1Y&ab_channel=mankindforward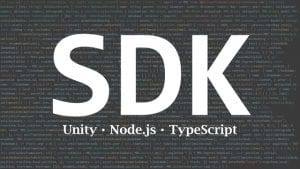 Attend the twice-weekly SDK Meetups to meet developers and get access to the latest developments in the community.
Attend these events to find out more information about migrating your MREs and kit artifacts to version 2020.3.9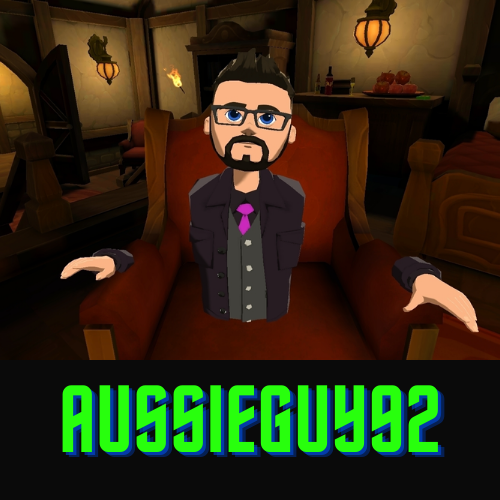 Keep the website alive and help us cover costs which is greatly appreciated. <3
Hi, I'm AussieGuy92 from AltSpaceVR
I shifted to virtual reality and finally found myself a home in AltSpaceVR virtual reality social app owned by Microsoft. I play other games, but most of my time is spent building and exploring VR worlds with my friends.
I also create content guides and showcase other events by other users and host my own events from time to time.